NDIS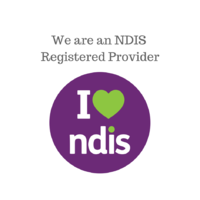 If you require information on our Weighted Blankets or a quote this should arranged prior to your planning meeting and/or review. Please feel free to contact us or have your clinician
Our Therapy products that we provide we have chosen as they assist individuals and families to "complete activities of daily living and enables them to work towards their goals and meet their objectives".NDIS
If you require information on our Weighted Blankets or a quote this should arranged prior to your planning meeting and/or review. Please feel free to contact us or have your clinician contact us to access the necessary product information and quote.
For more information on the NDIS and supports go to HERE
Below you will find more information, available on the NDIS website.
[From the NDIS website]
The NDIS helps people with disability to: Access mainstream services and supports.These are the services available for all Australians from people like doctors or teachers through the health and education systems. It also covers areas like public housing and the justice and aged care systems.
Receive reasonable and necessary funded supports
The NDIS can pay for supports that are reasonable and necessary. This means they are related to a person's disability and are required for them to live an ordinary life and achieve their goals.
Assistance from the NDIS is not means tested and has no impact on income support such as the Disability Support Pension and Carers Allowance.
You can visit the NDIS web page relevant to your state below
[NDIS website]
Please feel free to contact us for more information