---
---
Sensory kits and Supports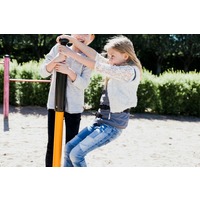 Starting school is daunting enough so having supports to assist with behavior and transition for almost anyone can be a huge benefit.
We find there is no set formula but that it is usually a combination of more than one element that often will take trial and error. Not all products are going to be the right combination for everyone so it may be beneficial to speak to one of our team members or the school that some you care for is attending. Our team are happy to help you create a Sensory bag or kit to suit the individual. Please feel free to contact us and one of our team will call you. info@sensorycalm.com.au or 0283552290
Our SOMNA® Children and Adult Weighted vests are proving to help with focus in the class room as well as office areas. A small quiet indiscreet fidget toy may provide some comfort in class or a Body Sock during breaks like Snack or Lunch for a few minutes might just be enough sensory input to get them through to the next break.
If you are a school or organisation look for pricing on multiple products please feel free to contact us at info@sensorycalm.com.au or 0283552290
---